« Europe Through Our Eyes»
is a project led by six European schools within the Lifelong Programme in the years 2013 - 2015.

The project fits in with one of the missions of our schools: to understandthat although there exist individual cultural differences, there also exist many shared values amongst the world's population.

Schools in Germany, Poland, Spain, Bulgaria, Italy and Portugal have fixed upon the starting objective of individual culture: the background of a child, his family, his favourite places, his everyday life and school life, his gastronomy, festivals, traditions, ending up in one common culture, by means of photography showing European complementarities.




The objectives of the project are:

- to promote action that could arouse interest in other people's cultures thus promoting intercultural dialogue;
- to develop all students' understanding of the diversities and commonalities shared by the different European countries;
- to identify similarities and accept the differences among European countries as a way of avoiding prejudice and
xenophobia;
- to help the young generation to remember and rediscover their roots by learning about local festivals;
- to improve the use of foreign languages;
- to master the use of ICT for communication;
- to strengthen students' self-esteem and self-confidence;
- to integrate students from different backgrounds into activites that boost their interests in other traditions and cultures
and enhance the tolerance towards teh acceptance of different ways of thinking and acting in other cultures.




Powered by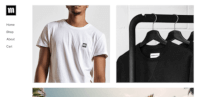 Create your own unique website with customizable templates.